Welcome to EDGE
Edge Sails is run by the successful and professional sailmaker, Jon Clarke. With more than 30 years experience in sailmaking and 40 years racing , Jon provides a fantastic bespoke service. Having won 100+ Open & Championship events in his sailing career, Jon knows the importance of a fast sail. With low overheads and no VAT applied to our sails, we can typically offer 30% lower pricing than the competition.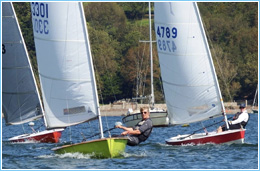 Race with EDGE
EDGE creates racing sails for a wide range of classes and caters for all levels of ability, weights and preferences. Specialist construction depending on class - cloth, composite, laminates etc. EDGE sail loft is ISAF approved and your sails come fully measured and race ready. All succesful sail plans are now laser cut but we still specialise in bespoke and tailored solutions.

Jon is also available to offer tuning and racing advice. Just call 07736 804 915 anytime.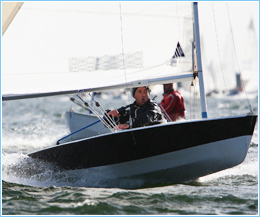 Cruise with EDGE
Our cruising sails are constructed in Dimension Polyant Dacron with triple stitching & silicone glue. We deploy stainless hardware & double webbing reinforced corner patches & reefing points and our cruising sails come with a 5 year guarantee. All popular classes are catered for and with many hundreds of happy customers over the years, Edge Sails can help with dodgers, boom tents, sail covers & UV strips.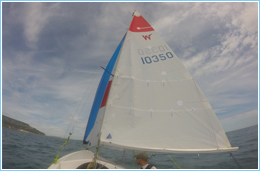 Repairs / Recuts / Alterations
We are always happy to talk through the repairs or alterations you may have. We cater for all sorts of sails including dinghy, yachts and windsurfers. We are insurance approved with a fast turnaround (usually while you wait).
Indicative cost:
* Slab reefing set £55
* Solo B plan £65
* Postal service available - just call to discuss. 48 hour postal turnaround normally possible - just call to discuss your requirements. Coloured sails are also available - tan, cream, red, blue etc - usually 15% extra.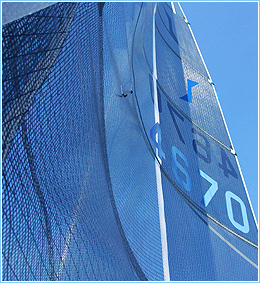 EDGE Sail Prices
RACING SAILS
MAIN
JIB
SPINNAKER
Solo Dacron
£495
Solo Kevlar Composite
£645
Solo ODL / Blackline
£745
Solo B Plan Dacron
£390
Phantom ODL
£795
Fireball ODL
£795
£195
£395
British Moth ODL
£645
International Moth (lowrider) ODL
£745
International Moth (lowrider) Dacron
£545
Other classes also available (Enterprise, Lark, Graduate, Mirror etc - just call Jon!)
CRUISING SAILS
MAIN
GENOA
JIB
Wayfarer
£395
£195
£155
Wanderer
£365
£185
£155
GP14
£345
£195
£155
Gull
£295
£125
Heron
£245
£145
Sailfish 18
£495
£195
Laser 2000
£295
£165
All cruising sails include numbers, insignia, battens, tell tales & sail bag. Optional extras are reefing points (£65 per row) and foam head buoyancy (£65).

If your class is not listed here, please call me for a quote.